Lynnwood Parkside Back & Neck Care
About Us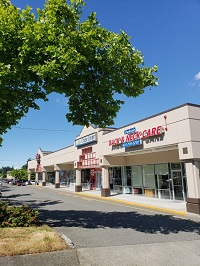 Dr. Jay Campbell has been practicing in Lynnwood since 1991. With nearly 30 years of experience in chiropractic, he has had the honor of providing generational care to many local families. Parkside Back & Neck Care believes in convenient, affordable, short-term care for neck and back pain. See us today and you will notice right away how we put you first, every time.
The Earlier, the Better
For many, chiropractic is a last resort, but as time passes, more and more people are beginning to recognize the benefit of natural alternatives to traditional medicine. Unlike conventional medicine, which uses drugs and surgery, our gentle options take effect quickly, have no associated side effects, and produce optimum results.
Why wait to treat disease when it is present? We believe that prevention is always better than cure. Dr. Campbell is dedicated to helping you be proactive and take charge of your health before small issues develop into big problems.
A Community for All
At Parkside Back & Neck Care, we welcome patients of all ages. Our friendly staff and comfortable office atmosphere allow you and your family to feel safe and at home. You can be confident that we are at your service. We want what you want at a doctors office. Safe, convenient, affordable care.
We Are Here for You
Our central focus is getting you better and back to your life as you know it. Dr. Campbell values your time and is dedicated to helping you choose a care plan that suits your way of life. When it comes to your health, we understand how frustrating unanswered questions can be for you. That is why providing thorough explanations and detailed answers are so important to us.
Life is too short to live in discomfort. See us today and we will do our best to help you back to health! Contact us to book an appointment!
---
About Parkside Back & Neck Care | (425) 776-8787